Exciting news, the Koyeb team is growing! At Koyeb, we are building a serverless platform that delivers the fastest way for developers and businesses to deploy applications. We are a small, distributed, team located primarily in France dedicated to creating the next-generation serverless cloud computing platform.
Get to know our new team member, Thomas, in this interview. He is a Senior Backend Engineer helping make Koyeb's vision for serverless a reality.
By the way, we are hiring! If you are enthusiastic about building a next-generation cloud platform and working with emerging technology to make serverless possible, look at our openings and about us.
Meet Thomas!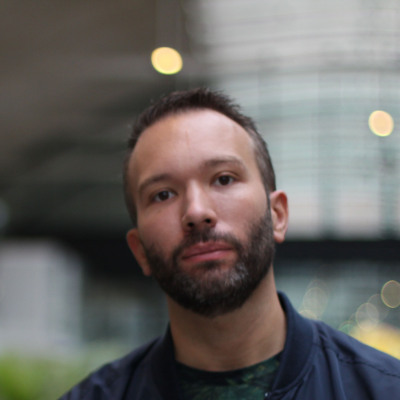 What do you do at Koyeb?
Hello 👋 I'm working on the whole engine, as a Senior Backend Engineer. So when you update your service from the web console or the command line, I'll make sure that your modification is received by Nomad, for example.
What's your remote setup?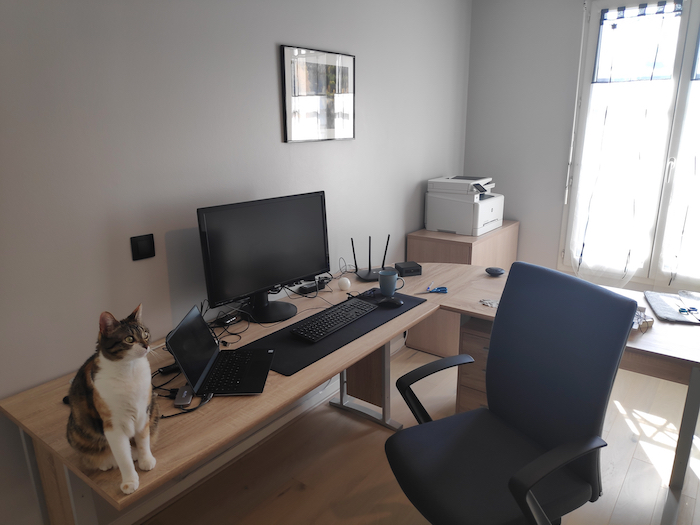 This is my current desk setup; it's quite minimal, but it's efficient. Also, Oria is quite curious during Zoom meetings and code reviews, so I need space for her.
Windows, Mac or Linux?
Arch Linux 👍
Spaces or tabs?
I indent my code according to the Fibonacci sequence:
(Image source: https://github.com/inoric/vscode-fibonacci-indent)

Just kidding.
Since I write code mostly in go, we have a wonderful tool called gofmt. So everyone uses the same settings, which is tabs. Honestly, I don't care either way, both are fine with me.
How do you like to spend your free time?
When I'm feeling cozy, I really like going to the movie theater or watching movies and TV shows at home. I also enjoy reading science fiction and crime novels or playing board games with friends.
When I'm feeling more active, I love catching up with my friends around a beer or a glass of wine. And when it's party time, I love dancing with others to electronic music either at a festival or a makeshift place!
What is your all-time favorite movie or TV show?
Everyone that knows me will tell you it's the Matrix. Which, if I'm being honest, is in the top 3. But it's Interstella 5555, almost 20 years later and it's still a banger!
What was the best concert you have ever been to?
I sincerely can't decide which was my favorite concert...
On one hand, it was FKJ (French Kiwi Juice) at La Cigale in 2015, because it was a masterpiece and the guy is just a musical genius. I really liked the soul and energy he put into his composition.
On the other hand, it was Pan-Pot at Musée de l'Air du Bourget, organized by Cercle in 2017. The atmosphere was pure bliss, the music great, and the spot amazing: we danced around a space rocket, an aircraft, and more... It was unreal, everything was spot-on, even when it rained 😅.
Favorite side project you have worked on?
It was a SQL Query Builder for Postgres, alongside a SQL Connector for Postgres because we weren't satisfied with the existing libraries at the time.
Yes, but they are secret, that's why they are hidden. 😂
Maybe if we meet, I'd share something, but the internet never forgets. 🙃
Finally, how can we reach you on the Internet?
Well, I'm not always active on Twitter, I'm more of a reader than a writer. But if you want to read my retweets or simply shoot me a tweet, check out @novln_.
As for GitHub, you can explore my open source contributions on my profile novln/.
Spoiler alert: I'm a big gopher.
Join Koyeb's mission to build the next-generation serverless cloud platform
Koyeb is hiring! If you are passionate about working with emerging technologies enabling new serverless capabilities and building a next-generation cloud platform, consider joining our journey to build Koyeb.
See our openings on our careers page and learn more about us.