Exciting updates from Koyeb! We're thrilled to introduce Julia, our Talent Partner who joined our team.
As a small and distributed team primarily based in Europe, we're focused on building the next-generation serverless cloud computing platform that enables businesses and developers to deploy applications globally faster than ever before.
Get to know Julia better with this interview and find out how she is helping us assemble our dream team to make our vision for serverless a reality.
Why did you join Koyeb?
I joined Koyeb after Yann reached out to Acelr8, a talent recruitment company specialized in hiring for startups. I started working with Koyeb as their Talent Partner to identify candidates and grow the team. Acelr8 offers different solutions for its talent recruitment services, and Koyeb opted for the embedded model, which means I was onboarded to the Koyeb team and work here full-time. At first, the priority was building out the core engineering team and hiring for software engineering roles, and now we are working on filling other roles too, like Developer Advocate and Product Manager.
What inspired you to pursue the talent recruitment field and how did you get started in it?
Before transitioning to the talent recruitment field, I was working in people operations. The role operated at the center of the company, connecting all domains together.
With a background in psychology, I have always enjoyed speaking with people and learning more about them. I find great satisfaction in connecting the right candidates with the right opportunities. Building teams and advancing people's careers have been a driving force for me. Plus, I appreciate the level of autonomy the job provides as I enjoy having complete ownership over a project. This aspect of my work is particularly appealing to me.
What are your favorite parts of the hiring process?
Definitely closing a candidate and seeing them join the team.
What are the key skills and qualities you look for in a candidate when recruiting for a position?
My initial focus is on identifying potential in candidates. I see unchecked boxes on their resumes as positive challenges that can be tackled on the job, providing opportunities for learning and personal growth. Such challenges are essential for ensuring the candidates are a good match for the company in the long run. In addition to potential, I also assess candidates' motivation and ambition.
What advice would you give to job seekers to make their resumes and cover letters stand out?
Drawing from my experience, I advise job seekers to emphasize the projects they have worked on and the technology stacks they have used.
While presenting your experience and background, it is beneficial to begin by describing the company's nature of work, followed by your team's role, and then highlight your specific contributions. This approach provides a better understanding of the context and emphasizes your unique contribution to the team.
This approach is particularly relevant when you have been a part of a larger team. It is important to differentiate between working in a smaller team where you and a handful of others handle a critical component and working in a bigger team.
It's essential to dig deeper than a general explanation of what your large team was responsible for and explain what you actually did in your day-to-day. Share what you're specialized in and highlight the impact your work had, ideally using numbers and data.
What do you see as the future of talent acquisition and recruitment, and how do you think technology will play a role in it?
I see a focus on reducing bias and making the workplace a more diverse environment. There is a big difference in how companies approach recruitment between now and say seven years ago, with teams becoming increasingly multi-national and diverse.
Technology will also help us identify and focus on high-quality candidates, which in turn increases productivity and efficiency. Tools like LinkedIn and Deel are already helping recruiters find candidates with specific backgrounds and streamline the hiring process across borders. These technologies were not available or easily accessible in the past. These tools have a long way to go, but they are certainly already making things easier for recruitment.
In the future, I believe that recruitment strategies will leverage technology and human insights to find the best talent for each role.
What are your favorite hobbies or interests outside of work?
Outside of work, I'm a super active person with a passion for sports. I love taking cycling classes, doing HIIT workouts, and practicing yoga. I'm also excited to start bouldering soon.
Since moving to Berlin recently, I've been spending a lot of time exploring the city by bike and immersing myself in the local art scene. I'm a huge art fan.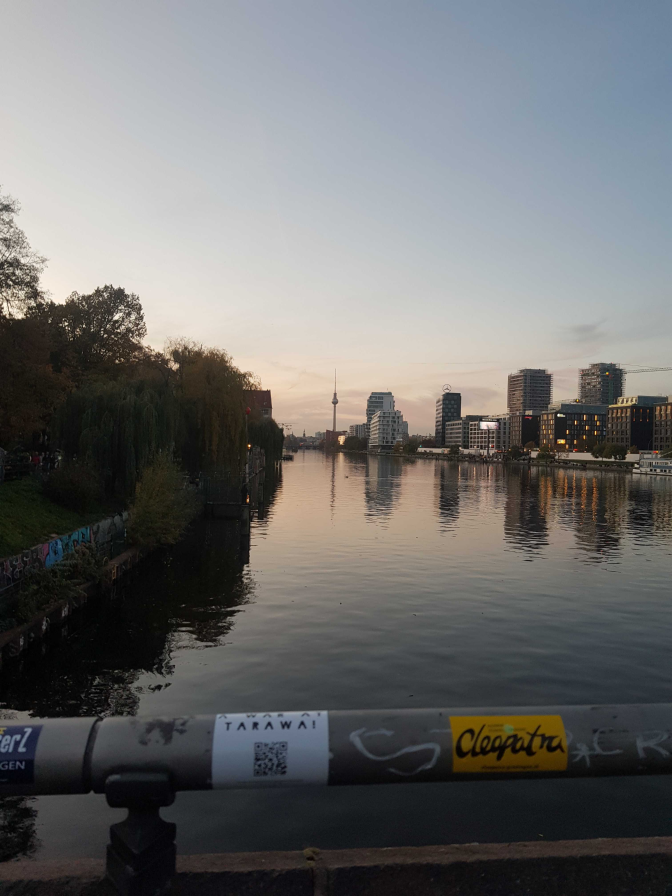 Recently, I've gotten into ceramics, which I find to be a relaxing activity. I'm also a big podcast fan and enjoy listening to Joe Rogan and Andrew Hubermann.
Also, I'm currently learning German, which has been a fun and rewarding challenge.
Finally, how can we reach you on the Internet?
The best way to reach me is through Linkedin - Julia Vella. My handle on Twitter is @Juv_ell, which I created recently to connect with Developer Advocates. Again, the best way to connect with me is on Linkedin.
Looking for a challenge?
We are on the lookout for talented individuals who are passionate about building a top-notch cloud platform and shaping the future of cloud computing.
If you're someone who enjoys working with cutting-edge technologies, we encourage you to check out our current job openings on our careers page.
We look forward to hearing from you and learning more about how you can contribute to our mission!